Program Structure
Our Tumbling & Trampoline Competitive Team Program, often referred to as T&T, includes competition for boys and girls in trampoline, double mini trampoline, and tumbling. T & T is a great sport for children of all sizes, coordination levels, and fitness levels. From learning forward and backward rolls on the tumbling strip to performing multiple flips and twists on a trampoline, T&T offers an endless challenge of skill acquisition as athletes develop greater spatial and body awareness through safe progressive training methods. Listed below is a brief description of the progressive levels of our T&T competitive program

Tumbling & Trampoline Competitive Events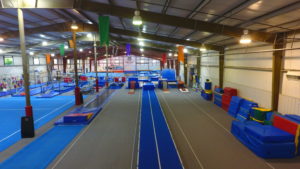 80′ Fiberglass Rod Floor
Tumbling utilizes elevated rod-floor runways that enable athletes to jump at heights more than 10 feet and execute a variety of acrobatic maneuvers.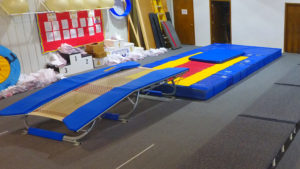 Double Mini Trampoline
For the double-mini competition, the athlete makes a short run, leaps onto a small two-level trampoline, performs an aerial maneuver and dismounts onto a landing mat.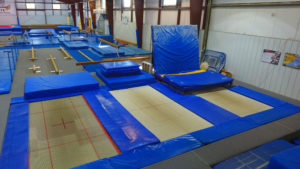 Regulation Trampoline
Trampoline events involve athletes using trampolies that can propel them up to 30 feet in the air, during which they can perform double and triple twisting somersaults.
If you are interested in joining our Tumbling & Trampoline Team program, please contact our front desk at

[email protected]